Checking Accounts
Choose a checking account that's right for you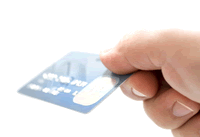 MidWest America offers a choice in checking accounts to best suit your needs. Whether it's our Freedom Checking, Reward Checking, or Advantage Checking account, we've designed a product that is just right for you.

Along with your checking account, you won't want to be without our VISA® Debit Card. This service works hand in hand with your checking account by allowing you to make purchases without using paper checks with the convenience of a credit card.
If you are in need of a temporary checkbook register, please visit our Applications and Forms page here.
Reward
Advantage
Freedom
Transactions
Debit Cards
Reward Checking

Reward Checking acts like a traditional checking account but has added features that actually reward you for using it. Earn rewards like a premium interest rate and fee refunds on ATMs!
All you have to do to get these great benefits is fulfill three easy requirements—things you're probably doing already.
1.51% APY Bonus rate on balances up to $10,000*
0.23% APY Overage rate on balances over $10,000
0.03% Base rate
To apply for Reward Checking, please visit any one of our locations. Or fill out our Account Change Form and Reward Checking Disclosure available on our Applications & Forms page. Once completed, mail back the forms to our main office at:
Attn: Call Center
MidWest America FCU
1104 Medical Park Dr
Fort Wayne, IN 46825
*Each qualification cycle that the minimum requirements are met, 1.51% Annual Percentage Yield (APY) will be paid on balances between one penny and $10,000, and 0.23% APY paid on all amounts above $10,000. If you do not meet the requirements per cycle, your account will earn 0.03% APY; however, you will not receive ATM refunds. Dividend rate subject to change. No minimum balance required. Available on personal accounts only. No monthly service charge. ATM fee refunds up to $12 per cycle, if requirements are met. Accounts not meeting the monthly qualifications will be assessed a $5.00 fee.

Advantage Checking
Advantage Checking is a checking account that delivers more value and offers the benefits you really need: savings, security, and convenience. You can keep your old account number and use up your current supply of checks. To open an Advantage Checking account, please contact your local branch. Once you have opened your Advantage Checking account, please call 1-800-251-2311 to sign up for any of the benefits listed below:

Low, monthly dues:
Freedom Checking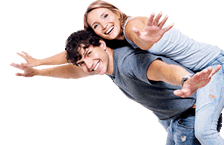 View Cancelled Checks & Pending ACH Transactions
You may obtain copies of canceled checks & view pending ACH transactions with MidWest America's eServices at no cost to you.

To view upcoming ACH transactions, simply sign on Mobile Banking and view transactions or after logging into Internet Banking, click on the link at the bottom of the main screen.
To view cleared checks in Internet Banking, bring up your checking account history. Once you have located the cleared check on the history page, click on the check number and the check image will appear on your screen. Depending how the retailer processes your item, you will either receive a computer generated image or the actual check image. You may print the image at that time on your own printer.
VISA® Debit Cards
Are you going out of town with your VISA® Debit Card?
Did you know that MidWest America safeguards your account from purchases that are made with your VISA Debit or VISA Credit card in other areas of the country other than where you live? If you are planning on traveling to another state, a city far off, or internationally, a travel notice can be set up on your account letting our fraud center know the areas in which you will be traveling and for what period of time. This can be done by simply calling the Credit Union to place a travel note or unblock your card for international travel, this will help insure there are no interruptions with the use of your VISA Debit or Credit card. To speak with a Member Service Representative you can call 260-482-3334 or toll free at 800-348-4738.
Related Links
Go Green

Save time, money, fuel, and the environment by using online services.

Reduce Debt

Bring your debt into focus with a free analysis and suggestions.

Account Security

Protect yourself from fraud.