important tax time reminders

January 18th, 2019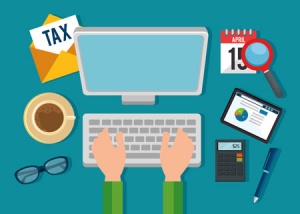 It's tax refund time again. Whether you're planning to take a special vacation, paying off bills or just saving for a rainy day, here are a few tips to remember regarding refunds that are direct deposited. IRS.gov states that direct deposit is the fastest way to receive your refund, with 9 out of 10 refunds issued is less than 21 days.
Double-check your numbers
Always double-check your account number and financial institutions routing number before submitting your return to receive a quick and correct deposit. MidWest America's routing number is 274973141. When depositing to your MidWest America checking account, please use the full 13-digit account number which can be found at the bottom of your checks. If you choose to have your return deposited to your savings account, check the savings account option on your tax return and provide your standard 6 or 8-digit MidWest America account number.
Only deposit into an account you own
Direct Deposits must only be made to accounts bearing the taxpayers name. This means your refund should only be deposited into an account that is in your name, your spouse's name, or both if it is a joint account. MidWest America may reject and/or return a refund deposit if the recipient's name is not listed on the deposit account.
Limit the number of tax returns sent to one account
No more than 3 electronic refunds can be deposited into a single financial account. Taxpayers that exceed this limit will receive a notice from the IRS and a paper check will instead be issued for the return.