Kids Club winter Movie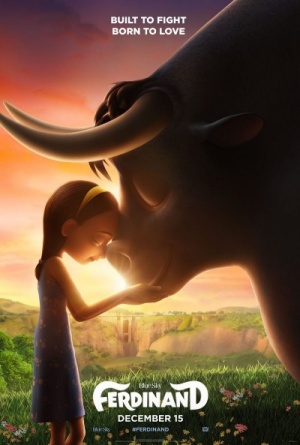 Ferdinand - Saturday, December 30th at 10:00 AM
Our Kids Club Winter Movie is coming soon! On Saturday, December 30th at 10:00 AM we invite you to join us at Regal Coldwater Crossing 14 for a special 2D showing of the new movie "Ferdinand" (G). Regal Coldwater Crossing is located at 211 W. Washington Center Rd in Fort Wayne.
Ferdinand tells the story of a giant bull with a big heart. After being mistaken for a dangerous beast, he is captured and torn from his home. Determined to return to his family, he rallies a misfit team on the ultimate adventure. Set in Spain, Ferdinand proves you can't judge a bull by its cover. View a trailer of the movie here.
This private showing is for Kids Club Members and their family and friends only! The best part is Cowabunga Caffie's Kids Club Members will have FREE ADMISSION. Other family and friends can purchase tickets through the Credit Union at $9.00 each.
If you would like to join us, please have your parent or guardian call Emily Jones at 260-209-3568 or toll free at 800-348-4738 ext. 5868. There are limited seats available, so you will want to call as soon as possible. Your group must include an adult guardian or parent who will attend the movie with you. Tickets must be purchased at the time of reservation from MidWest America by account transfer, personal check, or VISA®/Mastercard® and will not be sold the day of the event. (Sorry, no coupons or discount tickets will be accepted.)
All reservations must be made by Friday, December 22nd and tickets will not be refunded after this date. Once you have made your reservation and paid for your tickets, your movie passes will be mailed to you. Please bring these passes with you on December 30th. Doors will open at 9:30 AM and each child attending will receive a treat from MidWest America following the movie!