MidWest America FCU is offering a 0.45% APY share certificate for 16 months! Or for a shorter term, open a 0.35% APY share certificate for 9 months. And if you have been a member of MidWest for 10 years or more, you will receive an additional 0.05% APY! Earn great dividends by investing in a certificate that works for you.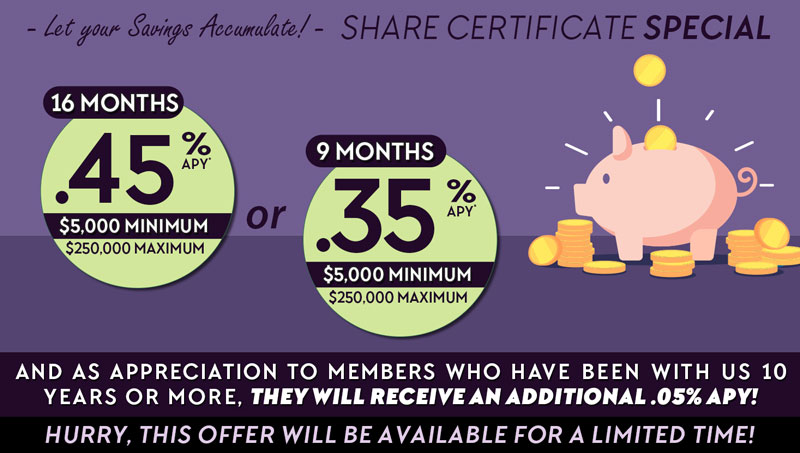 $5,000 minimum
$250,000 maximum
One per term, per account
Hurry, this offer is only available for a limited time! For more information, visit your local office or call us at 800-348-4738 today.
*APY = Annual Percentage Yield. Rate is available starting February 1, 2021 for a limited time only. Minimum deposit of $5,000 required. Maximum deposit $250,000. Penalty for early withdrawal. Annual percentage yield (APY) based on monthly compounding. Only one share certificate per term per account. Not eligible for ROTH or IRA. Other restrictions may apply. Deposits federally insured up to $250,000 by the NCUA and an additional $250,000 excess share insurance provided by ESI.