Investments & Insurance
Contact Us
If you have questions or need to set up a free consultation to learn how to better manage your finances, call toll free at 800-348-4738 ext 5327.
Located at MidWest America Federal Credit Union at: 1104 Medical Park Dr; Fort Wayne, IN 46825.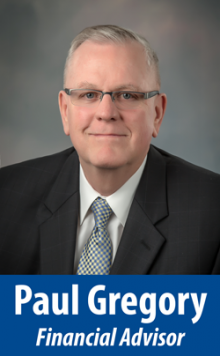 Financial Services
Financial Management and Analysis
We use a comprehensive approach to your overall financial well-being that focuses on:
Protection – Building your base of insurance protection
Accumulation – Developing strategies to save money for retirement, education, purchases, etc.
Management – We help you manage your financial strategies as they evolve throughout your lifetime
Pre-retirement planning
IRAs (Individual Retirement Accounts)
Traditional IRAs
Roth IRAs
Spousal IRAs
Rollover (conduit) IRAs
SEPs (Simplified Employee Pensions)
SIMPLEs (Savings Incentive Match Plan for Employees)
TSAs (Tax Sheltered Annuities) and 403(b) Plans
Non-qualified Deferred Compensation Plans
Non-qualified Accumulation
Retirement Income Planning
Retirement Distribution Planning
Legacy Planning
Educational Funding Planning
Section 529 Plans
Roth IRAs
Coverdell Education Savings Accounts
Wealth Management Services

Investment Products*
Stocks
Bonds
Mutual Funds
* Some policies are brokered. Read it carefully before you invest or send money.

Insurance Products*
Life Insurance
Variable Universal Life
Term Life
Whole Life
Universal Life
Joint and Survivor Life
Long-Term Care Insurance
Disability Income
* Some policies are brokered. Read it carefully before you invest or send money.

Annuity Products*
Fixed Annuities
Variable Annuities
Equity Index Annuities
* Some policies are brokered. Read it carefully before you invest or send money.
Securities offered through LPL Financial, Member FINRA/SIPC. Insurance products offered through LPL Financial or its licensed affiliates. The investment products sold through LPL Financial are not insured deposits and are not NCUA insured. These products are not obligations of the and are not endorsed, recommended or guaranteed by or any government agency. The value of the investment may fluctuate, the return on the investment is not guaranteed, and loss of principal is possible. and are not registered broker/dealers and are not affiliated with LPL Financial. LPL Financial does not provide tax or legal advice. This site is for informational purposes only and is not intended to be a solicitation or offering of any security and;
1. Representatives of a broker-dealer ("BD") or investment advisor ("IA") may only conduct business in a state if the representatives and the BD or IA they represent (a) satisfy the qualification requirements of, and are approved to do business by, the state; or (b) are excluded or exempted from the state's licensure requirements.
2. Representatives of a BD or IA are deemed to conduct business in a state to the extent that they provide individualized responses to investor inquiries that involve (a) effecting, or attempting to effect, transactions in securities; or (b) rendering personalized investment advice for compensation.