VEHICLE LOANS
Rates so low, you'll have smiles for miles.
Get preapproved today.
Tax Season Discounts
Save Money. Ace Tax Season.  Learn More
Open a certificate today. Tomorrow will thank you.
Amazing Share Cert Specials available now! Learn More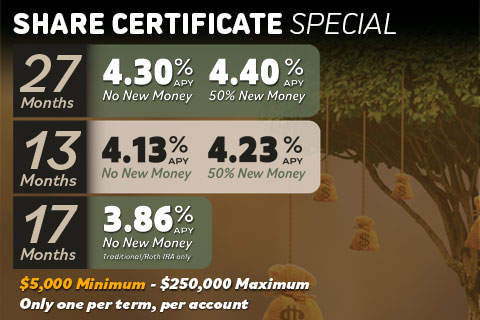 As a member owned, not-for-profit credit union with the mission to help members achieve lifelong financial wellness, MidWest America wants to help you grow your savings faster. We are now offering several share certificate options to fit your needs.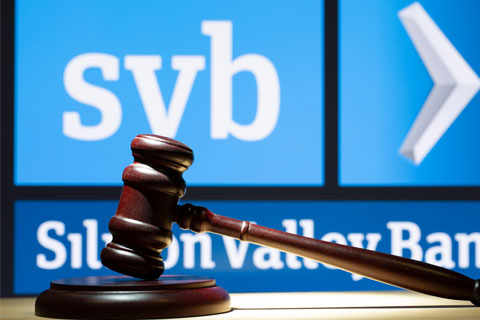 The federal government takeover of California-based Silicon Valley Bank [SVB] ($205 billion assets) on Friday was the second largest U.S. bank failure, and Sunday's failure of New York-based Signature Bank ($110 billion assets) was the third largest. These banks focused a lot on technology start-ups and cryptocurrency respectively. However, our members should know that we are a safe place to save money.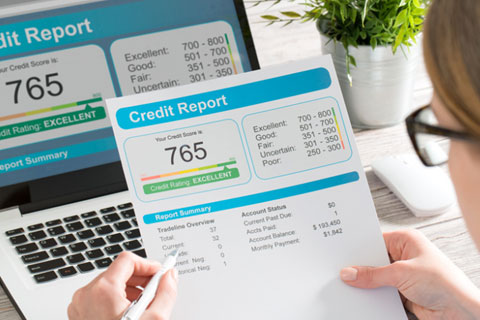 Now is a great time to get a copy of your credit report and go over it with a fine-toothed comb. It'll help you keep on top of your finances, let you know if you should refinance your debt at a lower interest rate and give you an idea of how to use your upcoming tax refund (if you are getting one) this year.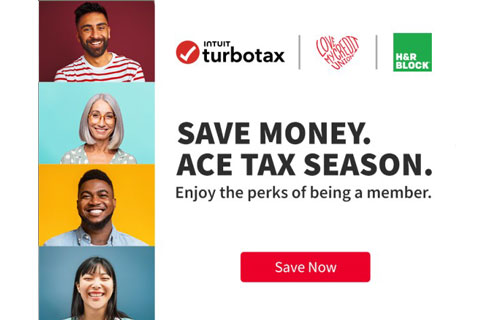 Because we love that you're a member, we're working to bring you special savings this tax season! Enjoy savings of up to $15 on TurboTax federal products. Or new clients save $25 on H&R Block in-office tax prep services to make this tax season easier.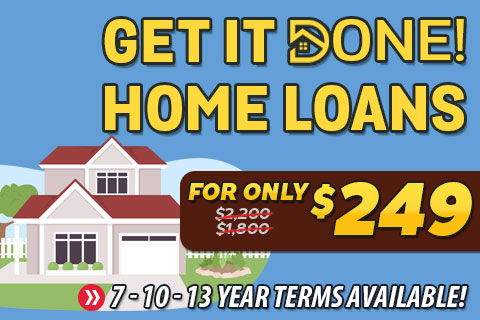 Would you like to take advantage of the low mortgage rates but don't want to pay the high cost to refinance? Take advantage of our special program to refinance your home with a 7, 10, or 13 year low fixed rate for only $249 with Relationship Perks!
Our Vehicle Protection Plan program provides a wide range of reimbursable protection services for consumers including: tire & wheel road hazard protection including cosmetic wheel repair, key/remote replacement, paintless dent repair, & windshield repair. 24-hour emergency roadside assistance is also available.
Best Rates
We pass along our profits to you.
The MidWest America Difference
MWAFCU is here to help you achieve your financial goals.
Whether it's lower rates on loans and credit cards or higher yields on investments and savings accounts, your money goes further and farther with MidWest America FCU.
MWAFCU exists solely to serve our members by providing competitive, quality services. Our commitment to you comes across in every interaction, every transaction, every smile.
Because we're a not-for-profit financial cooperative, instead of returning profit to shareholders, we return it directly to our members through the form of lower fees and better rates.