mortgage loans
First Mortgage Home Loans
Owning your own home is one of the best ways to invest in your future! We offer pre-approvals, so you can find the home you've always wanted at a price you know you can afford. Trust MidWest America to help you reach financial success. Apply or check out our rates online.
Mortgage Center
Second Mortgage Loans
A Second Mortgage is a fixed rate home loan with up to 15 years to repay. There are no prepayment penalties. It's a great way to finance the improvement of a residence, bill consolidation, tuition, vacation, etc. The home must be owner-occupied and the loan qualification is based on property appraisal and credit approval.


Apply Now
Current Rates
10 & Done
Would you like to take advantage of the low mortgage rates but don't want to pay the high cost to refinance?
MidWest America just might have a solution for you. With our special programs, you can refinance your existing first mortgage balance or combine your existing 1st and 2nd mortgage balances.
Our 10 & Done program has a term of 10 years at the current fixed rate of 3.59% while our 7 & Done has a term of 7 years at the current fixed rate of 3.39%. And both come with only $199 in closing costs!
For example, with a loan amount of $60,000 for 7 years at a rate of 3.39%, the APR would be 3.487% with the $199 loan origination fee included. The approximate payment would be $803.45 per month. With a loan amount of $60,000 for 10 years at a rate of 3.59%, the APR would be 3.660% with the $199 loan origination fee included. The approximate payment would be $595.91 per month.
Please call 1-800-348-4738 or stop by your nearest branch to find out additional information.
---
APR = Annual Percentage Rate. This product is not eligible for real estate purchase transactions. Closing costs to borrower include $199 loan origination fee and appraisal fee (if required). All other costs are paid by the lender unless further disclosed. Appraisals will be required on all loan amounts exceeding $100,000 or LTV in excess of 80%. Loan amounts in excess of $150,000 may require title insurance and will be paid for by the borrower. Borrower will be responsible for cost of subordinating any junior liens currently in force on the subject property. All applications will be subject to credit review and approval. Actual interest rate charged will be based on the highest of the credit scores of all applicants. Subject to credit review and approval. This does not constitute a commitment to lend.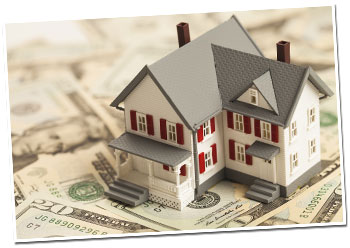 Home Equity Loans
Here's something to get you going—a Home Equity Loan from MidWest America Federal Credit Union. You will receive a guaranteed decision on the loan within 2 hours of all documentation received.
Low rate
Must be owner-occupied
Members living within 50 miles of any MWA branch are eligible
Debt Protection available
No prepayment penalty
Prime Rate: up to 80% LTV: 5.50% APR*
Prime plus 1%: over 80% LTV: 6.50% APR*
---
* The annual percentage rate [A.P.R.] is variable and can change on a monthly basis on the second Monday of each month. The APR is current as of 1/8/18, and based on the highest prime rate published in the money rate column of the Wall Street Journal. The minimum APR is 4.25% and maximum is 18.00% in accordance with Federal law. The APR is Prime Rate plus 0% when borrowing up to 80% of the current market value of your home, minus existing liens. When borrowing more than 80% of the current market value of your home, minus existing liens, APR is Prime Rate plus 1%. Maximum lines to $100,000 and the minimum allowable first advance is $500. The Home Equity Visa Gold Card carries a $25 annual fee charged on the anniversary date of the plan. This is available exclusively to owner occupied single family residence properties. If your property is currently not insured or is under-insured, you may be required to buy insurance. The actual amount of your loan will be determined by the amount of equity in your home.
Construction Home Loans
Indiana Market
Building your new home is a big decision. MidWest America is here to help you through the process of obtaining construction financing. Lock your interest rate in at the beginning of your construction loan and pay interest only during the construction period. For our Indiana market, we offer a one-time closing with one set of closing costs and local decision making. For more information or to apply, please contact one of our Mortgage Specialists.
Mortgage Specialists