ROMANCe scams
The way to your heart is not through your wallet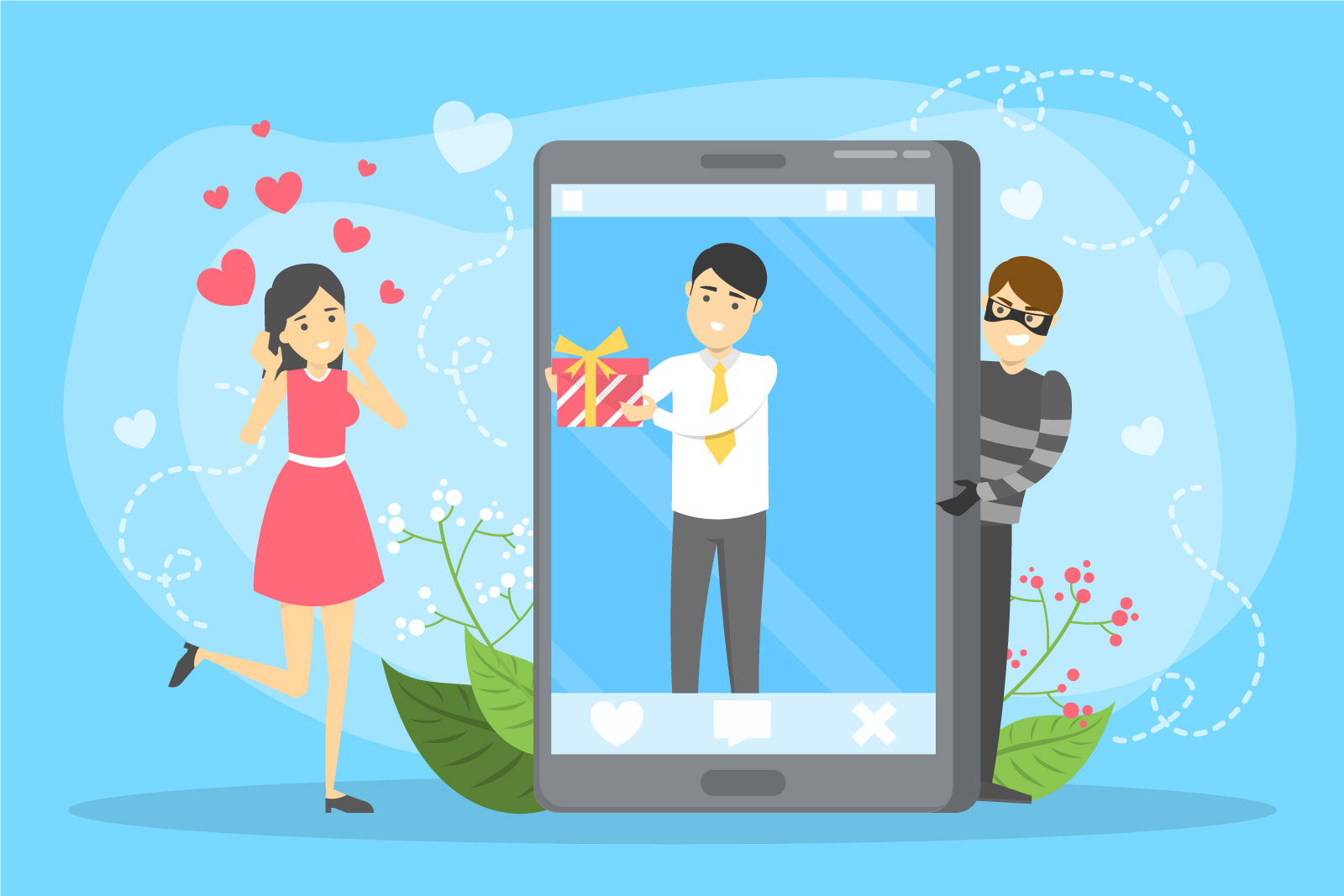 February 14, 2022
Valentine's Day is a day to celebrate love, but it's also a good time to remind you about Romance Scams. According to a new Federal Trade Commission (FTC) Report, people lost $547 million dollars to romance scammers in 2021. This number is up from $307 million in 2020. These growing numbers are why we want to remind members of their presence and the dangers they can pose.
The only thing you need to be a target in one of these scams is a social media or dating profile page. Most people are contacted through a private message or email associated with their account. This scam targets people in all age groups, but people in the 18 to 29-year-old range were targeted the most in the last year, according to the FTC.
Scammers reach out to you from an attractive profile page filled with stolen pictures. They have either assumed the identity of someone else online or have faked a profile. Next, they pretend to have common interests to keep you talking to them. If you were to ask them to meet in person, they always have great excuses like they are overseas with the military, work on a cargo ship or as a pilot. There will always be some situation that keeps them away from you. Once they have you believing them, the scammer comes to you with their first request for money.
Your new sweetheart could tell you they have a sick child, and their money is stuck in a foreign bank. Possibly, the money they need is tied up with some legal troubles and they need to borrow some to get by. They can come up with a whole host of believable reasons as to why they need help, but they are lies to pull at your heart strings and to steal your money.
There have been some newer twists in romance scams including money laundering and cryptocurrency.
The FTC warns that in the laundering scams, the scammers explain they need fast access to money coming from a business deal or an inheritance and can't wait for the red tape to clear to get it. So, they ask to it borrow it from you. You give them clean money and if they return your money, they give back funds that were stolen which makes you a "money mule". Most times the crook doesn't return the money or they send a check that is no good.
The other newer scam is the sweetheart pretends to be a cryptocurrency expert who will invest your money for you for free. According to the FTC, $139 million dollars were lost to scammers in untraceable cryptocurrency.
How can you avoid the heartbreak and money loss associated with these scams?
If you meet someone unexpectedly online through a private message, take your time in getting to know them.
If you have any doubt, try to verify the information in the person's profile by doing a reverse image search of their profile pictures.
Watch for the red flags. These include, not being able to meet them in person, not having a long posting history on social media, or if it looks like their profile was constructed in a day or two, and then rushing to get to know you really fast.
Talk to friends and family about your new love interest before making big decisions. If they seem alarmed, you should too.
Keep in mind that no one you've just met online who is legitimate will ask you for help sending Cryptocurrency. They also will not ask you to read the numbers from a gift card to them or ask you to wire them money. All of these are untraceable ways a fraudster can take your money and you will have no way of getting it back.
Best Rates
We pass along our profits to you.